Where you can eat if coming to Goodspeed Airport
Goodspeed Airport is located right along the Connecticut River in East Haddam, Connecticut. There are many fine restaurants and eateries within walking distance of the airport. Bicycles are also provided if you want to venture out further.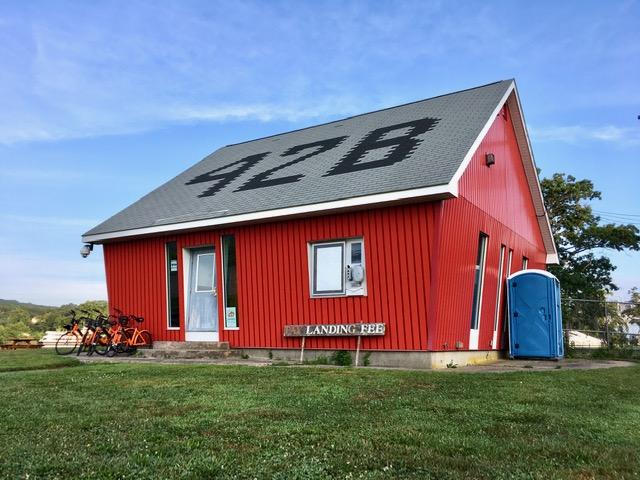 Please be kind enough to drop your $5.00 landing fee in the mail slot at the FBO using one of the envelopes, provided.
It will help to defray some of the expenses in running and maintaining the airport.
Goodspeed Airport is a great destination for small general aviation airplanes and pilots looking for a pleasant location to stop, rest up and eat. This AOPA video will introduce you to the immediate area and provide some tips for landing at the airport.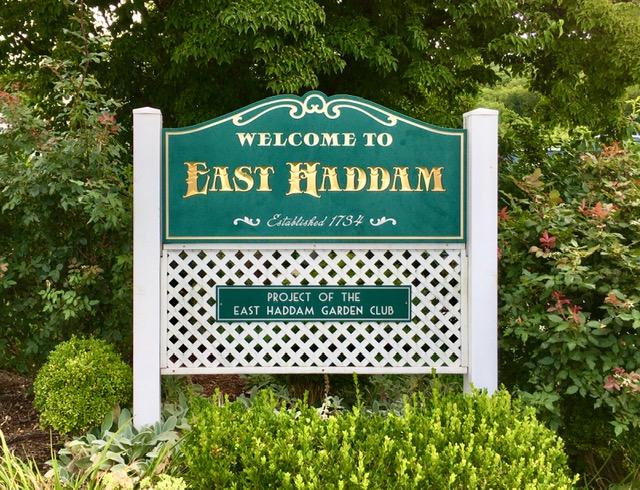 Founded in 1734, the town of East Haddam is home to Goodspeed Airport. Located along the banks of the Connecticut River, it is one of the prettiest towns in all of Connecticut.
Come help us Celebrate East Haddam on Saturday September 4th from 11 to 7 at Goodspeed Airport.
There will be a whole host of vendors selling food and all kinds of things. Bands will provide the music.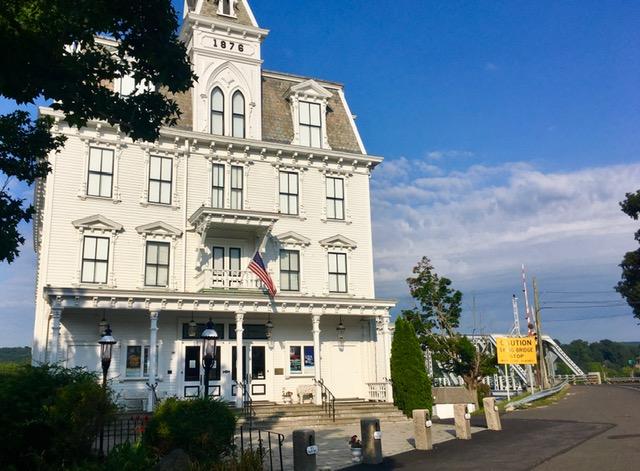 Goodspeed Airport is next to the Goodspeed Opera House. Both are named after William H. Goodspeed, a wealthy shipping and banking magnate, who built the theater in 1876. After years of neglect, the opera house was fully restored in 1963. The airport itself came into existence in 1964 and also offers seaplane access via the Connecticut River.
The road off to the right leads to the historic East Haddam Swing Bridge.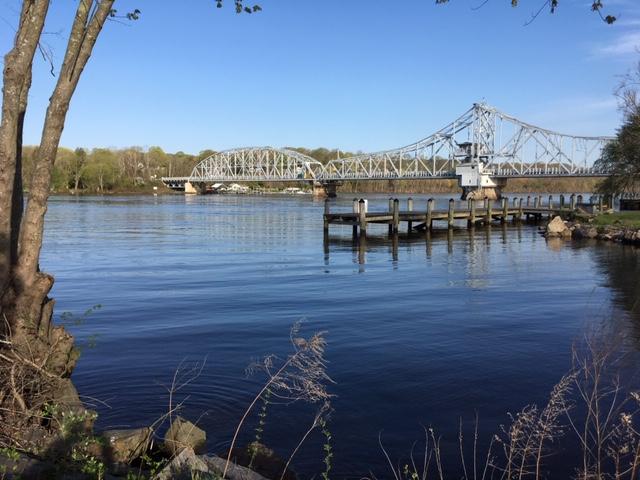 The East Haddam Swing Bridge was completed in 1913 only a year after construction began. With a length of 885', it is one of the longest swing bridges still in daily operation in the US.
If you're planning on landing at Goodspeed, these are some suggestions for places to get a great meal or just a treat. All are within a short walking distance of the airport.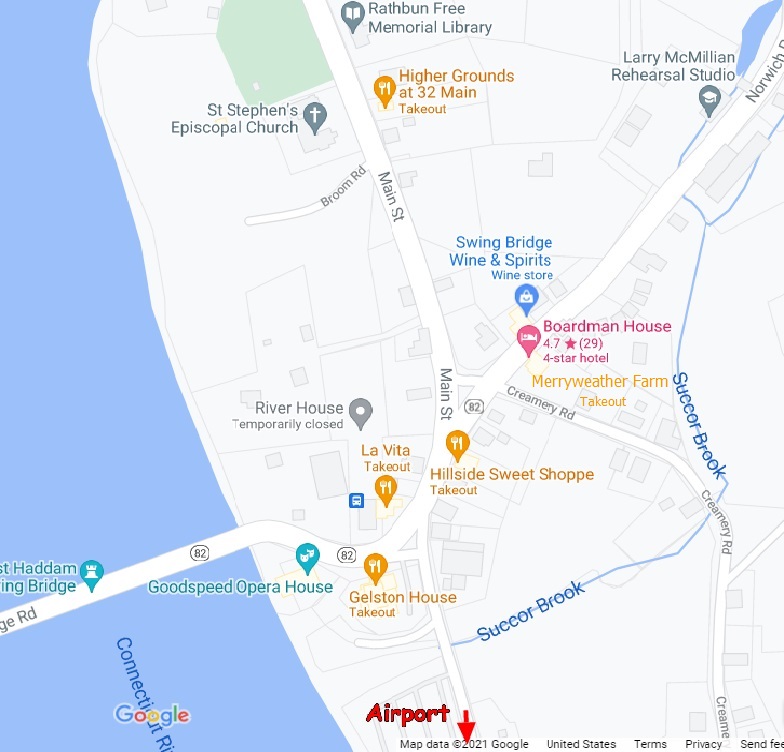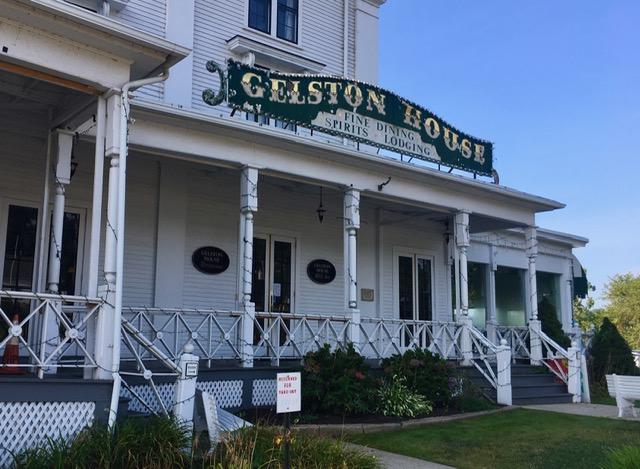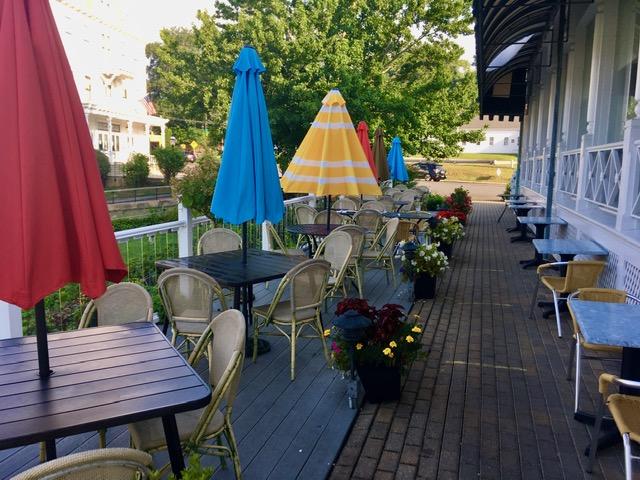 The Gelston House has been in existance since 1853. In additional to offering fine dining both inside and outside, on their patio and deck overlooking the Connecticut River, lodging is available should you wish to rest up before you continue on your journey.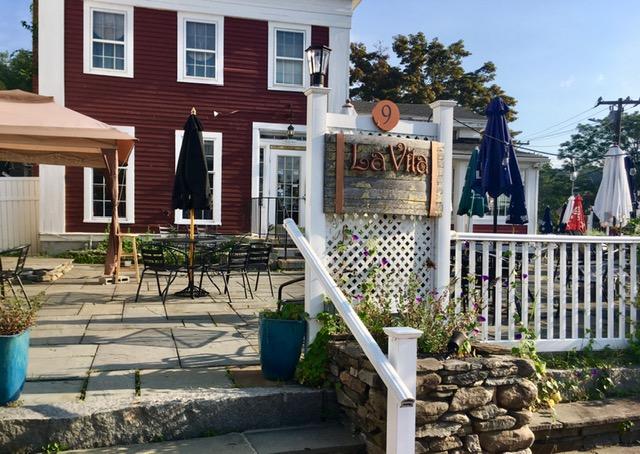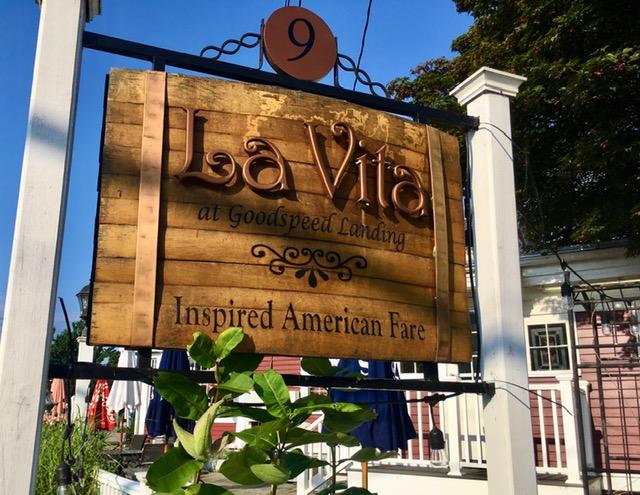 Directly across the street from the Gelston House is La Vita. Another restaurant offering fine dining both inside and outside.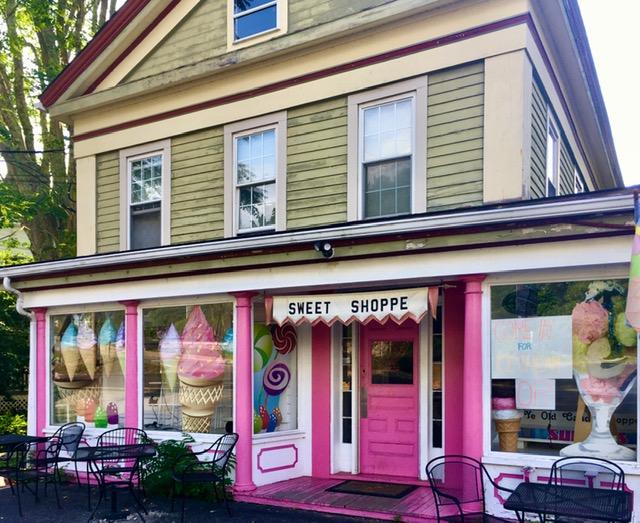 If you have a sweet tooth that needs satisfying, just up the road is Sweet Shoppe offering home made ice cream, fudge, candy, frozen yogurt and the like.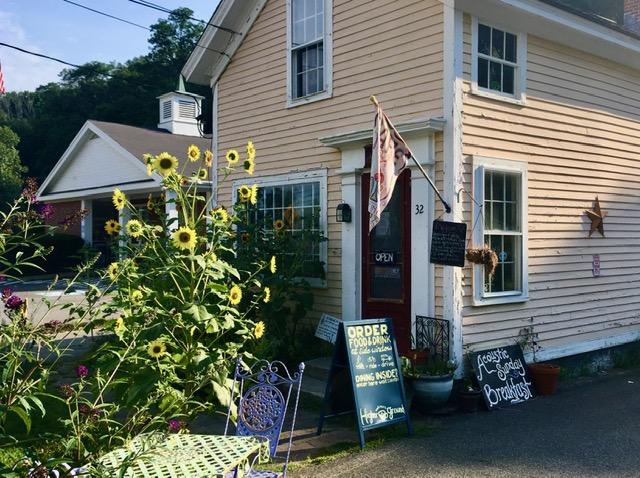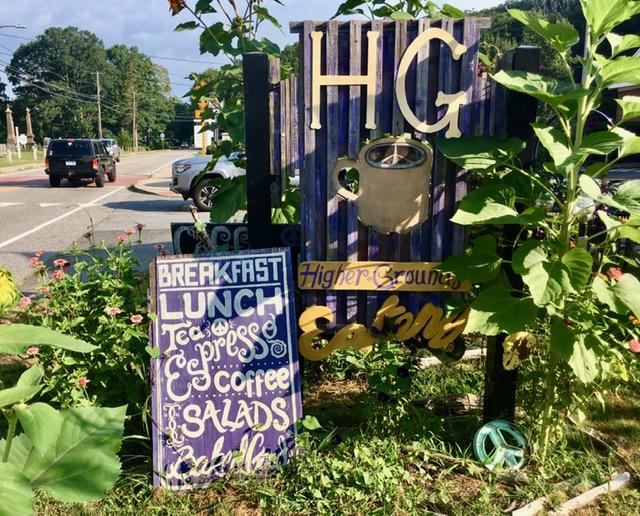 In additional to offering great food and the best coffee you're likely to find anywhere, Higher Grounds features fine local talent with their acoustic music offerings throughout the year.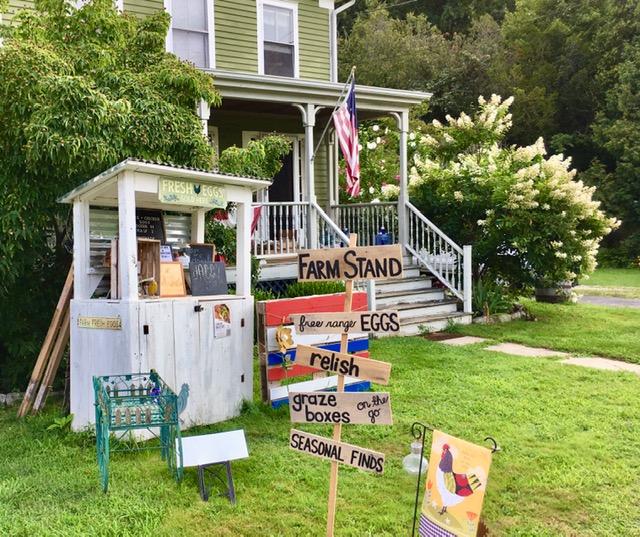 Just a short walk over on Creamery Road will bring you to Merryweather Farm. Call ahead and they can prepare one of their custom Farm Girl Graze Boxes for you. Carefully packed with meat, cheeze, veggies and fruits. Bring it back to the airport to enjoy on one of the picnic tables.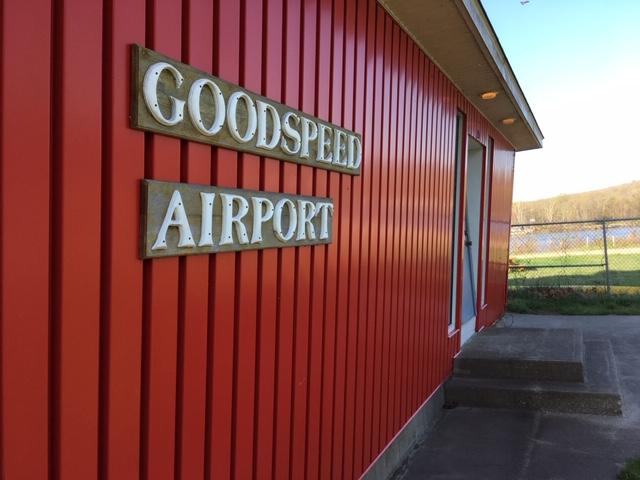 Well, sorry to see you go... but, be sure to stop by often and support the airport.... that $5 thing I mentioned.... as well as some of the local establishments.
contact: tfg1@snet.net
goodspeed airport in east haddam connecticut ct, river airport with seaplane access, hartford county, middlesex county, landing fee, goodspeed opera house, places to eat dine restaurant dining lodging sleep, connecticut river airport, tiedown, hangar, flying into goodspeed airport, fbo office, on airport dining restaurant, recreational airport foundation, raf goodspeed, runway near connecticut river, where to eat at goodspeed, goodspeed fine dining nice restaurants, ice cream, take out, farm stand, coffee shop, east haddam swing bridge